En juin dernier, j'ai présenté un talk à la conférence Best of Web 2017 sur le sujet "Faire cohabiter React et d3".
Voici la vidéo du talk, publiée par l'organisation de @bestofwebconf:
Retrouvez les autres talks sur cette playlist "Best of Web 2017".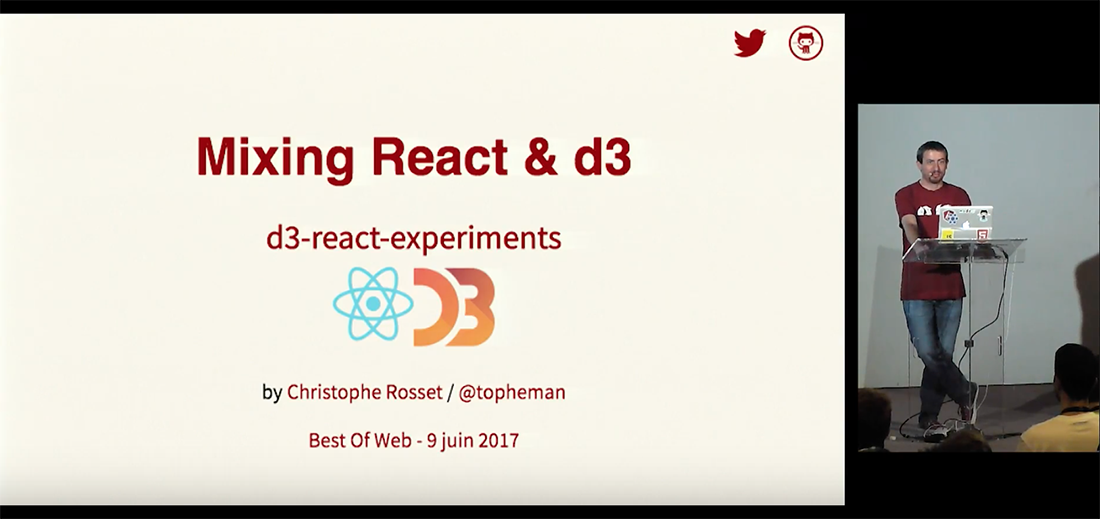 Ressources:
PS: Pour ceux qui se poseraient la question, la librairie que j'utilise pour faire mes slides est FormidableLabs/spectacle (les auteurs de victory), en adaptant un peu leur boilerplate, mais surtout, en utilisant l'extension thejameskyle/spectacle-code-slide qui permet une présentation de code très efficace.
Crédits: